SailBoatsGreece (S.B.GR.) cooperates with experienced professionals in the field of sailing and trip organization who provide a large fleet of privately-owned boats which comply with the highest international standards and have the port of Volos as their base.
Let's live the unique Experience Cruises with SailBoatsGreece!
Sailing vacations in Sporades are not just vacations in a five-star hotel but a FIVE-STAR EXPERIENCE.

The absolute summer Greek experience and the safest vacation choice!

This summer is the best time to live unique moments:

Leave the daily routine behind and go on new adventures!

Dive in crystal-clear waters as soon as you wake up!

Get an International Sailing License!

Party like a crazy!

Make new friends!

Create strong relationships with your family!

Enjoy a glass of wine with the view of the unforgettable sunset of Sporades!

Experience the unique feeling that the contact with nature, wind and sea offers!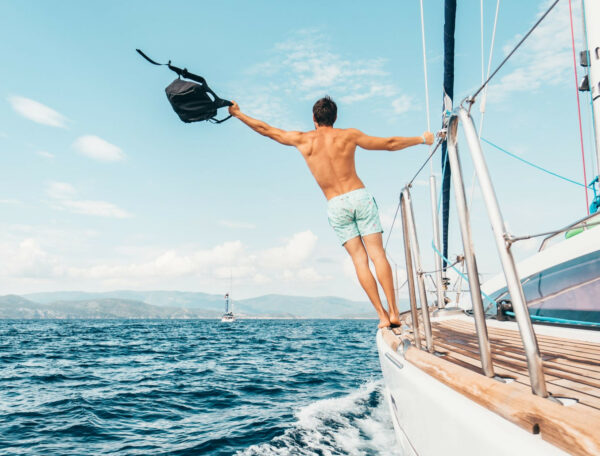 Our philosophy is to provide services of high level and quality in the search of sailing trips and experiences ensuring full compliance with the highest standards internationally.
Our aim is to find some of the best sailboats which currently cross the Greek seas.
We help you plan the absolute GREEK SUMMER for carefree sailing vacations full of experiences.
A lot of people would say that modern boats define and differentiate S.B.GR. Our knowledge of Sporades and the wider area of Magnesia are definitely a considerable asset in order to highlight the uniqueness of the region.
S.B.GR. believes that the experience, skills and passion characterizing the team of our collaborators guarantee that your travel dreams will come true.
The team of our collaborators individualizes your vacations by organizing your program depending on your preferences and esthetics.