The trip addresses to every group of friends or individual travelers who are in a good mood and want to create an authentic company.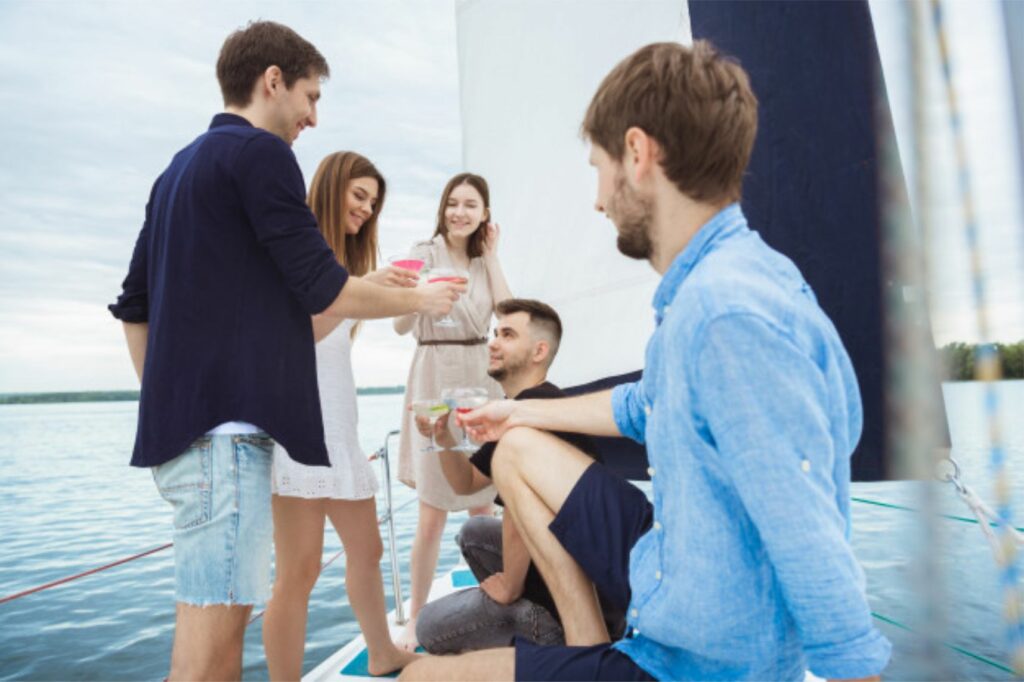 Live the absolute summer Greek sailboat experience. You can book a whole boat or alternatively one cabin or one bed for travelers of a certain number and similar profile.
Recommended trip:
Duration: 4 days
Location: Volos – Tsougkria – Skiathos – Skopelos – Koukounaries – Trikeri Island – Volos
Departure: Monday at 11:00 from Volos
Departure: Friday at 10:00 from Volos
Minimum number of occupants: 6 persons (guaranteed departure when the number of 6 persons has been reached)
Price: 285,00 € for person
Cost of boat rental: 1.760,00 € (Price: 220,00 €/per person (for a group of 8 persons).
The price includes:
Stay on the boat
Experienced captain
Fuels – Port dues – Taxes
Set of sheets – towels
Boat disinfection – Final cleaning
Sailing courses (optionally)
The occupants' and captain's meals as well as your personal expenses are not included in the price.
Recommended program:
1st day: Meeting at 09:00 at the port of Volos, departure at 10:00 for Skiathos.
Arrival at 14:30 at Tsougkria Island, a bit far away from Skiathos, stay for some hours in the wonderful beaches of the area enjoying the unique waters, cold drinks and a light meal on the boat.
Departure at 17:30 and boat mooring at the port of Skiathos at 18:00 in order to explore the cosmopolitan island of Sporades. Wander around the pedestrian area of Papadiamantis Street, Bourtzi, the old port, the popular bars and restaurants of the island…
2nd day:
Breakfast on the boat.
Departure at 10:30 for Skopelos to visit the beaches Kastani or Panormos for swimming.
Popular and best-publicized beaches after the success of the Hollywood movie "Mamma Mia", which was filmed in these beaches.
Exceptional sand, blue-green waters, organized beaches.
At noon, you will stroll around the port of fishermen, Agnontas, where most fishing boats of Skopelos are moored and which is a significant tourist attraction.
You will have the opportunity to enjoy fresh fishes in one of many taverns of the area at best prices.
Departure at 17:00 and arrival at Skiathos at 18:00
3rd Day
Departure at 10:30 and breakfast on the boat.
The next destination is Koukounaries beach, one of the most beautiful beaches in the world, also known as "Chrysi Ammos", with its fine golden sand that seems to shine under the Greek sun.
In Koukounaries beach, you can enjoy the water sports you prefer. Departure after 2-2,5 hours for the new destination of the Pagasetic Gulf.
Departure at 18:00 and arrival at the port of Volos after 1,5-2 hours. You can drink tsipouro at the port, enjoy your meal at Palaia and have a drink at Agios Nikolaos.
Stay on the boat.
4th Day:
Leaving the boat on Thursday until 19:00
Leaving the boat on Monday until 09:00