Vacations & Sailing License
This trip includes sailing courses, in collaboration with a recognized sailing school, and combines your vacations with the acquisition of the International Sailing License.
Theoretical and practical courses by a certified instructor.
Examinations and issuance of a Sailing License.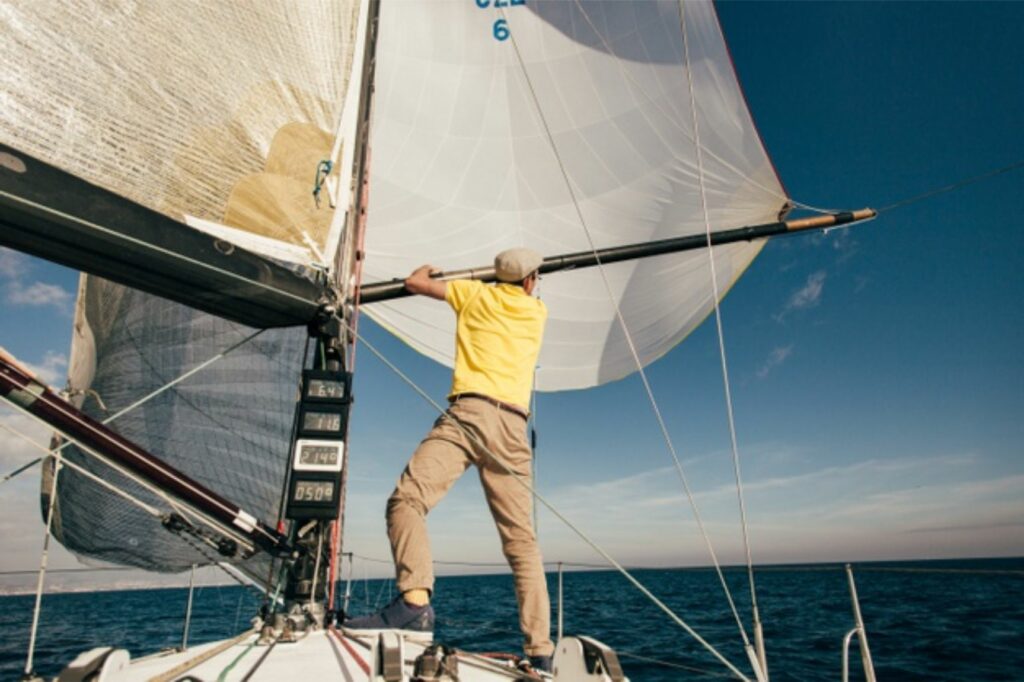 Recommended trip:
Duration: 1 week
Location: Volos – Sporades
Departure: Saturday at 16:00 from Volos
Return: Saturday at 09:00 to Volos
Declare your participation as a group of 5-6 persons for courses after 15 May or contact us in order to choose a date.
Price: 890,00 € for person
This price includes:
Stay on the boat
Instructor's remuneration
Theory book in Greek
Examinations and issuance of a Sailing License.
Fuels – Port dues – Taxes
Set of sheets – towels
Final cleaning – Boat disinfection
Sailing courses (optionally)
The occupants' and captain's meals as well as your personal expenses are not included in the price.
The written exams are held in Volos both in Greek and English at the end of the trip.
The following items will be needed for the issuance of the license:
Two ID photographs
A photocopy of the National ID Card or of your passport
The graduates of the School will get a Sailor ID and an International Driving License.